Marketplace for ArcGIS is a destination that allows qualified providers to connect with the largest GIS user base in the world to sell products, provide free trials and generate leads. 
Scope
The existing version of the Marketplace web app needed an update in terms of functionality as well as UX and UI. Specifically, it needed interaction design for new features and workflows, update to the UI so it aligns with the rest of the brand and ArcGIS product family.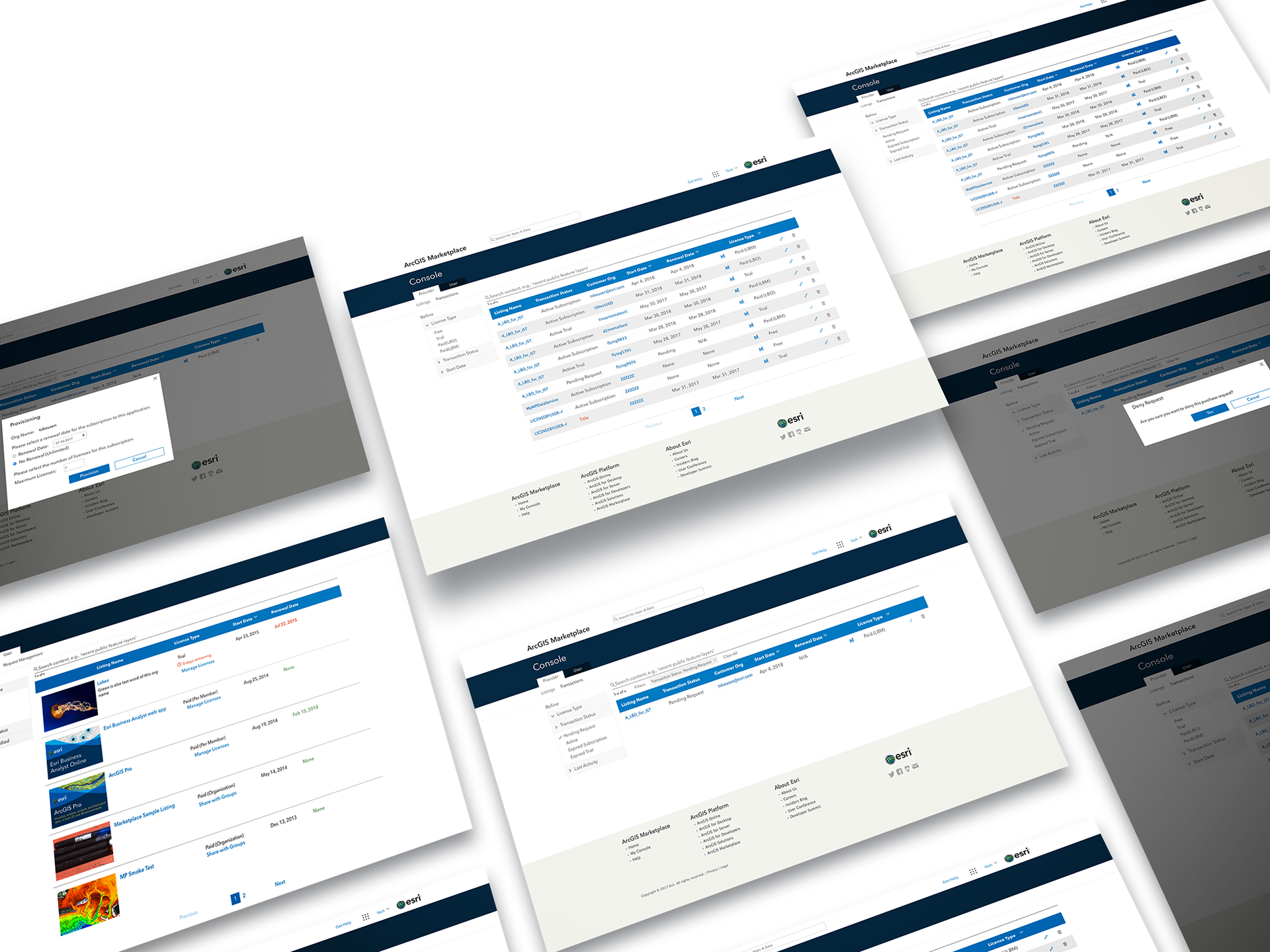 Design Rationale
As a product with both a consumer and a developer facing views, this product's look and feel needed to strike the right balance. The users of ArcGIS would have also been exposed to app stores on iOS, Android, Mac OS, etc. However, they are also familiar with the ArcGIS Online look.  Decision was made to not tread too far from that while incorporating inspiration from other app stores.

Product listing page can vary depending on the purchase model, device type and whether a user already owns the product.