As voice assistants and sensors in homes become more common, we worked on giving users control over how they can leverage them to make their home smarter.
The home would not only be able to listen to the users, but also talk back by way of notifications about things happening in their home.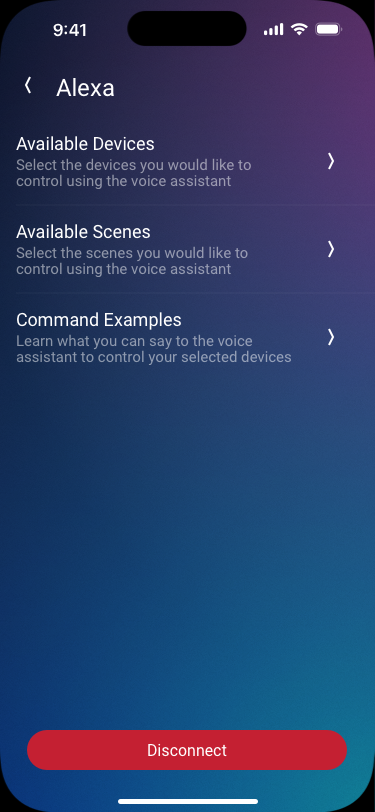 The activity the home observes can also be viewed in a history view and users have easy access to turn notifications on or off using a quick swipe in the same view
The mocked up images however, did not fully communicate the experience of pulling the item to the left and seeing the bell change state. A Figma prototype with animation helped clearly communicate what the desired UX was.